Water-rich landscape and a wealth of culture
With its total surface area (land and water), Friesland is the largest province in the Netherlands. The enormous wealth of water, marshland and culture makes the region a perfect holiday destination in every season. The capital Leeuwarden was - rightfully - named the cultural capital of Europe in 2018.
Read more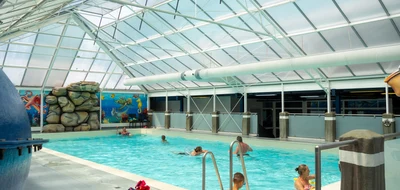 add_circle
Directly on a lake with a sandy beach
add_circle
Many water sports facilities and entertainment
add_circle
Indoor swimming paradise with playground
add_circle
Visit the Frisian Eleven Cities
done
December 22 -
7 nights,
2 adults
done
December 22 -
7 nights,
2 adults
2
accommodation types available
Book with confidence
done
1000+ Campsites and Holiday Parks
done
Lowest Price Guarantee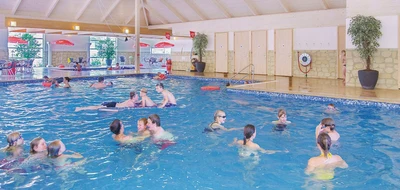 add_circle
In the heart of Frisian nature
add_circle
Close to Lake Slotermeer
add_circle
A family atmosphere
add_circle
A multitude of services and activities
done
June 22 -
7 nights,
2 adults
done
June 22 -
7 nights,
2 adults
14
accommodation types available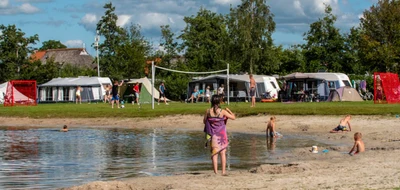 add_circle
Sail onto the Frisian lakes
add_circle
Swimming pond with beach
add_circle
Extensive animation in school breaks
add_circle
Subtropical swimming pool at 8 minutes
done
June 22 -
7 nights,
2 adults
done
June 22 -
7 nights,
2 adults
5
accommodation types available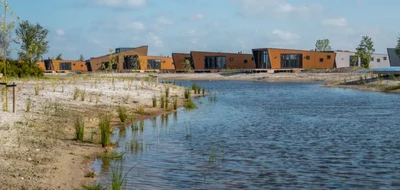 add_circle
Vacation park at the IJsselmeer
add_circle
Go supping on the lake
add_circle
Joining the Fun Heroes at entertainment
add_circle
Explore quaint towns like Stavoren and Sneek
done
June 22 -
7 nights,
2 adults
done
June 22 -
7 nights,
2 adults
4
accommodation types available
Make a splash!
Water sports enthusiasts can indulge themselves at the many lakes, waterways, the North Sea and the Wadden Sea. For typical Frisian water sports such as Fierljeppen (pole vault), Skûtsjesilen (traditional Frisian sailing competitions) and of course ice skating, you've come to the right place. On beautiful summer days, you can enjoy swimming in the many Frisian Lakes and can make the most beautiful boat trips along extensive glades and characteristic villages.
Modern architecture & a rich history in Leeuwarden
Leeuwarden is a wonderfully well-arranged city with highlights such as the Fries Museum, De Blokhuispoort (former prison where you can now find all kinds of creative entrepreneurs and nice shops) and the old, crooked Oldehove tower that can easily be reached on foot from the city centre. Explore the unique boutiques, atmospheric cafés, restaurants and the extensive range of shops. You can experience a dynamic international student life in the city through the myriad of languages ??that pass you by during your visit. For a fantastic view of Leeuwarden, climb the modern 114m high Achmea tower. In clear weather you can even see the Wadden Islands from the panoramic observation deck.
 In addition to the capital, a visit to, Sneek (known for the Sneekweek) and Harlingen are surprisingly special, each exuding its own inviting character. Friesland also has no fewer than four national parks, including the island of Schiermonnikoog and the Weerribben, both with their own unique flora and fauna. The neighbouring province of Groningen provides ample opportunity for a nice trip during your holiday in Friesland.