Exuberant nature, ancient castles, Moselle and lakes. Luxembourg, has it all.
Luxembourg shares the Ardennes with Belgium and Germany along with the Burgundian atmosphere from France. The campsites are a beautiful oasis surrounded by nature.
Read more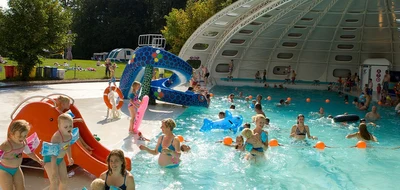 add_circle
Luxembourg, also called Little Switzerland
add_circle
Heated indoor and outdoor swimming pool
add_circle
Excellent facilities
add_circle
Beautiful surroundings with castles
done
June 22 -
7 nights,
2 adults
done
June 22 -
7 nights,
2 adults
14
accommodation types available
The Luxembourg Ardennes 
The smallest country in Europe has all the ingredients to have a fantastic camping holiday. No other site offers such spectacular routes in the Ardennes. Dark green forests, steep cliffs, rushing rivers ... what a show! Do you love a adventure? So why not go down the river in a kayak? 
If you prefer a trip full of culture and history, you just get one of the beautiful medieval villages. In the vast green landscape you'll come across this in the old castles. It's like stepping back in time!
Wine, lakes and Moselle 
Luxembourg also enjoys green hills with vast vineyards. The Moselle River runs through these beautiful landscapes where you can enjoy cycling. But if you prefer to relax, you should relax in the sun, read a book or rent a pedal boat on the shore of one of the lakes in Luxembourg. 
Riesling and Pinot Grigio are excellent wines that can be enjoyed at the bar of the campsite!