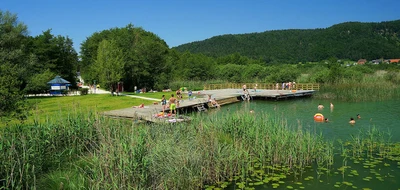 add_circle
Located directly on Lake Turnersee
add_circle
Camping with its own petting zoo
add_circle
Numerous activities in the immediate area
add_circle
Ideal for mountain bikers
done
May 18 -
7 nights,
2 adults
done
May 18 -
7 nights,
2 adults
1
accommodation types available
Book with confidence
done
1000+ Campsites and Holiday Parks
done
Lowest Price Guarantee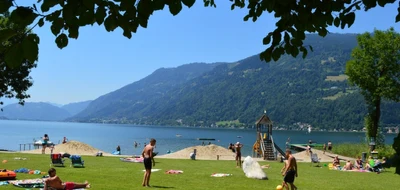 add_circle
On the lake with a beautiful beach
add_circle
Many sports facilities such as playing soccer, tennis or volleyball
add_circle
In high season, the entertainment team organizes numerous activities
add_circle
Mak a nice walk with beautiful views
done
June 16 -
7 nights,
2 adults
done
June 16 -
7 nights,
2 adults
1
accommodation types available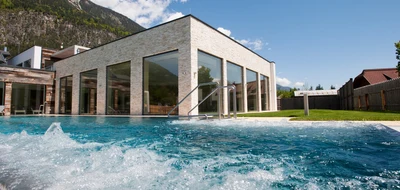 add_circle
In the middle of the Austrian Alps
add_circle
Swimming pool and swimming pond
add_circle
Bowling alley at the campsite
add_circle
Restaurant with local dishes
done
June 29 -
7 nights,
2 adults
done
June 29 -
7 nights,
2 adults
1
accommodation types available
The lakes of Carinthia
Carinthia offers more than a thousand lakes. The Lake Ossiach is the best known (and loved) while on Lake Maltschach you can practice many water sports.
The Wörthersee is the largest, and most popular of the lakes in Carinthia. Here you can safely swim. In fact in the summer months the water temperature reaches 27 ° C. On this beautiful lake you can practice sailing, surfing, water skiing, diving and paragliding, and there is also great restaurants and bars. 
Authentic fishing villages
We advise you to discover the smaller lakes and take a boat trip on the beautiful natural lake Pirkdorfer.
The unique landscape of the Turracher Höhe offers visitors a lively variety of activities, such as: walking on level ground around the lake Turracher or along a series of trails through the forests of pines. Guests can also visit the cities of Klagenfurt, Villach and Salzburg.
Camping in Carinthia: an ideal destination for lakeside camping
In the heart of the Austrian mountains, Carinthia has 1,270 lakes, each one more majestic than the next. The southernmost state of Austria bordering Italy and Slovenia, Carinthia is the ideal playground for outdoor recreation enthusiasts.
Authentic camping holidays in Carinthia attract families, couples and groups of friends alike. Discover our selection of the best campsites in this lovely region that offers a wealth of cultural days out and sporting activities.
Where to go camping in Carinthia? Top 3 of the most beautiful places to discover
From the regional capital to small seaside towns, this stunning region has it all!
Klagenfurt, the regional capital
Between visits to museums, trips to the superb zoo and the city's planetarium, and cooling off near the sublime Lindwurm fountain, there is so much to do in Klagenfurt, the capital of the region. In the evening, enjoy the magnificent sunset over the lake while savouring seafood cuisine made from fresh fish caught in the crystal clear local waters.
The lakeside town of Velden
Not far from your campsite in Carinthia, discover Velden, a charming lakeside resort perched on the shores of Lake Wörthersee. The town is a popular place for holidaymakers look for romance and the chance to explore enchanting landscapes. For a lively evening with your friends or significant other, try out your luck at Casino de Velden!
Hohe Tauern National Park
For lovers of nature and the bucolic bliss of the countryside, a day trip to the Hohe Tauern National Park is highly recommended. Home to a unique ecosystem, the park is an excellent place for a gentle stroll or an invigorating hike. There are several scenic trails running through this incredible corner of paradise, all you have to do is choose the path you'll take.
If you love the great outdoors, fascinating culture and stunning landscapes, Austria has everything you could ever wish for. From Tyrol to Graz, from Salzkammergut to Burgenland, via Styria, a camping holiday allows you to discover all the treasures of Austria.
Camping in Carinthia: an ideal destination for every type of holiday
Staying on a campsite in Carinthia is ideal, whether you are holiday as a couple, with family or with friends.
Camping for families with children
Camping in Carinthia is one of the best ways to discover this region and get closer to nature. In the open air, live unforgettable experiences with your children, and take advantage of top-of-the-range services offered by our destinations. Between fun in the water and outdoor adventures for the whole family, you'll never be bored!
Camping for couples
The charm of Austria is undeniable. As a couple, swim in the pool at your campsite or in the nearby lake. Enjoy outdoor sports like biking, climbing, rafting, fishing and water sports, and create unforgettable memories.
Camping with you dog
The landscapes in Carinthia are breath-taking. Explore lush green meadows, majestic mountains, crystal clear lakes and vast forests with your dog.
The best campsites in Carinthia for an unforgettable holiday
Our campsites in Carinthia warmly welcome you to a heart of lush greenery in the countryside.
Lakeside Camping
Camping in Carinthia is ideal for staying by a lake. In summer, the temperature of some lakes can reach 26°C, warm enough to enjoy water activities all day long!
Comfortable 4-star campsites
If you want a unique camping experience in Carinthia, let yourself be tempted by one of our 4-star campsites. With indoor swimming pools, children's clubs, sports activities, spas, restaurants and much more, you can relax and enjoy top-of-the-range services.
Campsites with a swimming pool
For some of us, our holiday destination must have a swimming pool. And for good reason... fantastic holiday memories are made in and around the pool, and offer the ideal place for both recreational and relaxation. Book a campsite in Carinthia with a swimming pool to delight all members of the family.
Our advice for a perfect camping holiday in Carinthia
Everything you need to know before going on holiday in Carinthia!
How much does it cost to go camping in Carinthia?
To spend a fabulous stay in the middle of the mountains of Carinthia, generally budget between €500 and €1000. If you hope to secure a holiday for less, book during low season. In spring and autumn, there are many pleasant days and nature is particularly beautiful.
What accommodation options are available when camping in Carinthia?
If you go camping in Carinthia with us, you can marvel at the beauty of rural Austria from the comfort of a modern mobile homes or spacious apartment.
What activities can I do while camping in Carinthia?
In Carinthia, there is a variety of things to do while camping including:
Sail on Lake Wörthersee.Paddle in the River Drava.Hike through blooming mountain pastures.Visit castles and ruins.Discover the culinary art of Carinthia.Climb to the summit of Glockner, the highest point in Austria.Stroll through Klagenfurt.Get your fill of culture at the Heraldry Museum.And so much more...
Where to go camping as a couple in Carinthia?
As a couple, discover magnificent landscapes of the rolling mountains by staying at Campsite Maltschacher. Relax at the spa and enjoy the heated swimming pool with your other half.
Which campsites in Carinthia are close to a lake?
Carinthia is dotted with fabulous lakes where you can indulge in fun water activities. To enjoy the impeccable quality of the water in the region's lakes, book a stay at Campsite Maltschacher.
What are the best campsites in Carinthia?
Are you looking for authentic and comfortable accommodation in the heart of Austrian nature? Discover first-rate facilities and quality services of Campsite Maltschacher and Campsite Draucamping Sachsenburg.
What do you need to know before going camping in Carinthia?
In Carinthia, numerous lakes with shimmering surfaces run along the valleys of the southern Alps. Enjoy boat trips, bike rides, all kinds of hikes... get ready, there's so much to see and do.
What are the best family campsites in Carinthia?
Campsite Draucamping Sachsenburg is one of the best destinations for a family holiday.
Which campsites in Carinthia have a swimming pool?
To enjoy a pleasant swim, book a stay at Campsite Draucamping Sachsenburg or Campsite Maltschacher.
What to wear when camping in Carinthia?
Comfortable clothing is recommended to take full advantage of the activities on site. Don't forget your bathing suit and hiking shoes.