Lakes, charming towns and castles
Northern Germany is huge , relax at one of the lakes or go on a day trip with the whole family - the choice is yours. Maybe visit East Berlin? 
Read more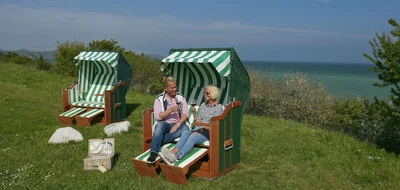 add_circle
Directly on 12 km long beach
add_circle
Delicious food in the renovated restaurant
add_circle
Walk to the chalk cliffs and lighthouse
add_circle
Many trips possible
done
June 28 -
7 nights,
2 adults
done
June 28 -
7 nights,
2 adults
2
accommodation types available
Vast amount of beautiful lakes... 
Northern Germany has many good swimming lakes, including Tillessensee, Heidesee or Blansksee all with an excellent beach.
 Swimming, fishing, boat trips - you'll find it all in northern Germany. Stay at one of our stunning holiday parks and you will have the best starting point for exploring the region. Mecklenburg is a beautiful area complete with lakes, canals and is certainly worth a visit. It is a fantastic place for water sports enthusiasts too !
Wild animals
You can see deer, otters, wild boar and rare birds. They all live here in the vast landscape of norlige Germany. However the city is never far away, take a day trip to Berlin.
 Culture?  Then take a trip to Schwerin Castle, a true fairytale castle located on a private island.