Many beautiful towns...
The Romans already knew this was a happy land and that's why they called this region 'campania felix'. A holiday in Campania indeed guarantees the ultimate happiness; beautiful seaside resorts, clear blue sea and amazing panoramas. 
Read more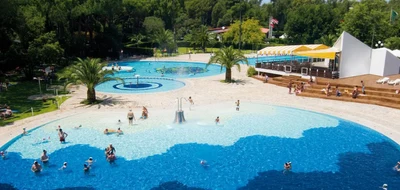 add_circle
Beautiful seaside location
add_circle
Ideal campsite for teenagers
add_circle
Excellent swimming facilities
add_circle
Great sports and games facilities
done
June 22 -
7 nights,
2 adults
done
June 22 -
7 nights,
2 adults
15
accommodation types available
Book with confidence
done
1000+ Campsites and Holiday Parks
done
Lowest Price Guarantee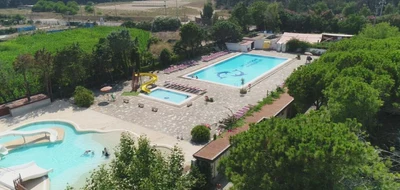 add_circle
Nice large pool with slides
add_circle
Dancing, playing, crafting...
add_circle
Go back in time in Paestum
add_circle
Excellent pizzas at the restaurant
done
June 22 -
7 nights,
2 adults
done
June 22 -
7 nights,
2 adults
1
accommodation types available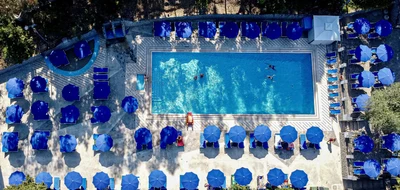 add_circle
Fairytale panoramic location
add_circle
Outdoor pool and private beach
add_circle
Dining in the restaurant with a view
add_circle
Join one of the organized day trips
done
June 22 -
7 nights,
2 adults
done
June 22 -
7 nights,
2 adults
5
accommodation types available
The famous coast
The region is known for the famous, breathtaking Amalfi Coast. If you drive here you can see many picturesque towns built on the mountain side such as Positano, Sorrento and Amalfi. The quaint, much-visited island of Capri is also part of Campania and in the slightly quieter Ischia you can relax in one of the thermal and mud baths. A special experience! 
A world apart
In the midst of all this is the coastal city of Naples, the capital of the region and a world to itself. The authentic and vibrant city, bursting with history, is just like a movie set! Naples is located at the foot of the volcano Vesuvius which, as you can see, is just huge. Narrow streets, honking scooters, laundry hanging to flutter and lively markets with the sea in the background make the atmosphere great.