Campings Lake Maggiore
Swapping the opulence of Como and the clamour of Garda for a more peaceful, naturally rugged setting, Maggiore is Italy's second largest lake. Bordering Lombardy to the west and sharing its most northern tip with Switzerland, this shimmering mere is overlooked by the gorgeous snow-crusted Alps and is home to many quaint shoreline villages and towns.
We have a brilliant selection of campsites on Lake Maggiore that boast stunning locations, first-rate amenities and facilities, swimming pools, extensive dining options and lively entertainment for the whole family. Treat yourself to a wonderful stay in the midst of jaw-dropping nature.
Read more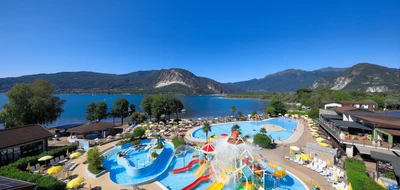 add_circle
Located right on Lake Maggiore
add_circle
Private sandy beach
add_circle
Fantastic swimming paradise
add_circle
Lively entertainment
done
June 21 -
7 nights,
2 adults
done
June 21 -
7 nights,
2 adults
2
accommodation types available
Book with confidence
done
1000+ Campsites and Holiday Parks
done
Lowest Price Guarantee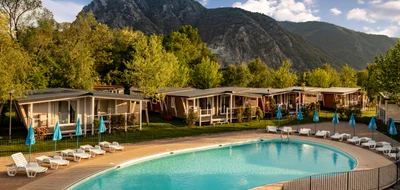 add_circle
Swimming pool with sun terrace
add_circle
800 meters from the lake
add_circle
Intimate and cosy family glamping park
add_circle
Playground and sports field
done
June 24 -
7 nights,
2 adults
done
June 24 -
7 nights,
2 adults
1
accommodation types available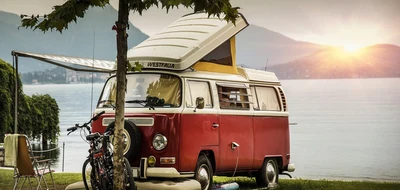 add_circle
In the nature reserve of Fondotoce
add_circle
Sandy beach slopes gently into the waters of Lake Maggiore
add_circle
2 pizzerias, 3 bars and small stores
add_circle
Explore the surroundings on an e-bike
done
June 23 -
7 nights,
2 adults
done
June 23 -
7 nights,
2 adults
3
accommodation types available
Camping Holidays In Lake Maggiore
A truly memorable time with the ones you love the most awaits you when you go camping on Lake Maggiore. From relaxing respites to activity laden adventures, this beautiful body of water in the north of Italy offers up the ideal base.
What To Expect From Our Campsites On Lake Maggiore
The friendly and inviting staff will give you a warm welcome on your arrival at one of our campsites in Lake Maggiore. Once you have settled into your modern, spacious and peaceful accommodation, you can start exploring the resort and all the fantastic facilities at your disposal.
With swimming pools and sporting grounds, as well as thriving animation programmes, there's always plenty of things to do. There's always something to get your teeth into, whether it's morning, afternoon or night. You'll have great dining and shopping options onsite, as local produce is available in the shops or cooked in the restaurants delicious offerings.
You can expect gorgeous natural surroundings, and in some cases, picture perfect vistas over the wonderful shimmering waters. Each campsite acts as a fantastic base to get out and explore the beauty of the local area. We look forward to welcoming you on a camping holiday on Lake Maggiore.
Things to do when camping in Lake Maggiore
A paradise for lovers of outdoor adventures, Lake Maggiore gives you the chance to do so much, both on the water and in the lush environment that wraps around the lake. A range of water sports are available, from wakeboarding and jet skiing to stand up paddle boarding and canoeing.
Many visitors choose to explore the lake by taking a boat trip across the calm blue waters, especially to the wonderful Borromean Islands. Popular stop offs include the aptly named Isola Bella and scenic shores of Isola Madre. On Isola Bella, you'll be treated to the splendour of Palazzo Borromeo and its lovely villa and gardens. On Isola Madre, a beautiful botanical garden takes pride of place.
Venture high into the cooling woodlands and mountain ranges that stretch up from the lake, and feature wild and rugged landscapes. Biking, hiking and rambling are recommended in the Fondotoce Nature Reserve, Alpe Veglia & Devero Regional Park and the Val Grande National Park.
Many pretty towns and villages that transport you back in time are perched on the lake, and among the most visited is Stresa. As well as providing access to the Borromean Islands, Stresa is home to a dizzying cable car that rewards visitors with amazing views of the lake.
On the southern shores of the lake, the scenic town of Arona welcomes holidaymakers to discover the Lungolago di Arona hiking trail, the Colossus of San Carlo Borromeo and the quirky Museum of Dolls and Toys. The medieval castle of Rocca di Angera stares longingly across the water.