Campings Île-de-France
The city of love and the beautiful region that surrounds it are primed for a wonderful camping holiday in France. An outdoor escape in Ile de France rewards you with gorgeous rural surroundings and the opportunity to visit the vibrant city of Paris.
Combine cultural trips to the capital, exciting days out at Disneyland® with the whole family and captivating countryside activities when you go camping in Paris & Ile de France.
Read more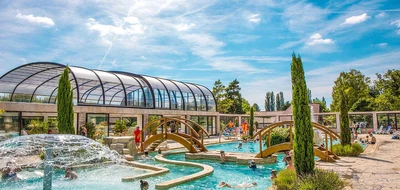 add_circle
Privileged access to the best theme park
add_circle
A spacious heated swimming pool complex
add_circle
A lagoon and sandy beach
add_circle
Day trip to Disney or Paris
done
June 22 -
7 nights,
2 adults
done
June 22 -
7 nights,
2 adults
12
accommodation types available
Book with confidence
done
1000+ Campsites and Holiday Parks
done
Lowest Price Guarantee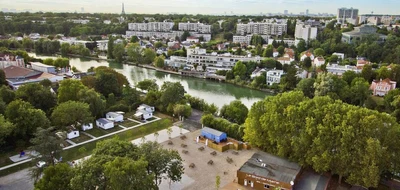 add_circle
Located on the banks of the Marne
add_circle
10km from Paris
add_circle
A wooded setting that respects nature
add_circle
Privileged access to the best theme parks
done
June 15 -
7 nights,
2 adults
done
June 15 -
7 nights,
2 adults
2
accommodation types available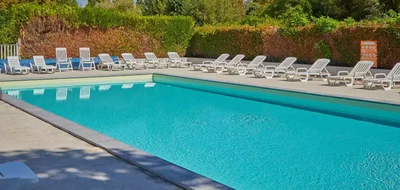 add_circle
In the peaceful nature of Ivry-la-Bataille
add_circle
Swimming pool with sun loungers
add_circle
Onsite playground and animation club
add_circle
Visit Paris and the Palace of Versailles
done
June 29 -
7 nights,
2 adults
done
June 29 -
7 nights,
2 adults
20
accommodation types available
Camping Holidays In Paris & Ile de France
Browse our fantastic selection of campsites in Paris & Ile de France featuring brilliant site amenities including swimming pools, shops, restaurants and amazing Children's Clubs. You'll be treated to spacious and comfortable accommodation in peaceful surroundings.
What to expect from camping in Paris & Ile de France
Whilst it is unlikely that Paris will immediately spring to mind when we are considering a camping break in France, you'll be pleasantly surprised by the all that the region has to offer lovers of outdoor holidays.
Our campsites in Ill de France are located close enough to the French capital that you can easily visit the eternal city and the wonderful Disneyland® Paris amusement park. With any good al fresco escape, you'll be perfectly perched in the lap of nature where you can happily explore the lovely surroundings of the region.
Things to do when camping in Paris & Ile de France
The city of lights needs little introduction, it's one of the most visited cities in the world and with good reason. Paris is home to a multitude of stunning sightseeing attractions; the Louvre, the Champs Elysées & Arc de Triomphe and Notre Dame Cathedral… the list keeps going on. Scale the heights of the Eiffel Tower for sublime views of the city or delve into the eerie underground tunnels of the Catacombs.
After you've bagged some photos at the main attractions, perhaps it's time to swing by one of the many cafes, restaurants or patisseries on offer. Sample delicious dishes and sweet treats such as croque monsieur, crepes, macarons and croissants.
Our campsites in Paris & Ile de France are ideally positioned to take day trips to two of Europe's most popular amusement parks: Disneyland® Resort Paris and Parc Asterix.
Join Mickey Mouse and all the gang at the enchanting Disneyland® Paris, where rollercoasters, rides and parades captivate children of all ages. At the adjacent Walt Disney Studios Park, you can learn the secrets of cinema and get behind-the-scenes access of the studios most loved animations and live action movies.
Featuring over 40 attractions, amusement Parc Astérix has a distinctly French feel with adrenaline inducing rollercoasters, gleeful rides and fun shows. It's an ideal day-trip for thrill seekers and can be easily access from any of our campsites in the region.
Wrapping itself around the nation's capital, Ile de France is also home to plenty of interesting attractions and things to do. The wonderful woodland and rolling fields are perfect for peaceful walks and bike rides, while stops at quaint villages and towns give you an insight into rural life.
The region is home to many alluring chateaux and palaces, but we'd recommend a visit to Palace of Fontainebleau, Château de Ferrières and Château de Saint-Germain-en-Laye. If you only have time to visit one building of cultural and architecture importance while on a camping holiday in Paris & Ile de France, it has to be the imposing Palace of Versailles and its lavish Hall of Mirrors and gorgeous gardens.