The hottest region of Spain...
The glistening white villages, long sandy beaches, charming towns such as Malaga, Ronda and Marbella, Andalucia offers a wonderful holiday for the whole family.
Read more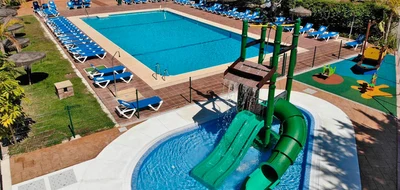 add_circle
The Mediterranean Sea within walking distance
add_circle
Outdoor pool, indoor pool and the sea
add_circle
An Indian and Italian restaurant in the campground
add_circle
Pleasant day shopping in Marbella
done
June 22 -
7 nights,
2 adults
done
June 22 -
7 nights,
2 adults
19
accommodation types available
Book with confidence
done
1000+ Campsites and Holiday Parks
done
Lowest Price Guarantee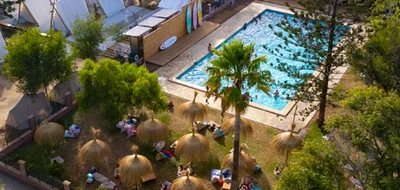 add_circle
On the beautiful Costa de la Luz
add_circle
Eating delicious tapas in the restaurant
add_circle
To the pool or the white beach
add_circle
Day trip to Cadiz
done
June 22 -
7 nights,
2 adults
done
June 22 -
7 nights,
2 adults
3
accommodation types available
Granada and Ronda
The south side of the Sierra Nevada is a green valley dotted with forests, terraces and Pueblos Blancos, the white villages that characterise this region. To the west of this mountain range you will find the best of Andalusia. Alhambra in Granada, a complex of palaces, is one of the most beautiful jewels of Spain. Ronda is a beautiful and ancient city, a must to visit, perched on the El Tajo gorge which is about 100 metres deep, in the province of Malaga north of Marbella.
Beautiful life on the coast
Spend the holidays at sea if you like but Andalucia has it all. In Marbella, for example, you will find many chic resorts, a pretty harbour full of luxury yachts and pleasant squares, churches and coffee. Worth a visit is the city of Malaga, surrounded by mountains and rich cultural attractions such as the 'Alcazaba' or Arab Castle 'Castillo de Gibrafaro'. You should see the 'Carihuela' and 'El Bajondillo' of Torremolinos. Enjoy the good life here on the Costa del Sol in Andalusia.