Campings Abruzzo
Nestled half way down the leg of Italy, the alluring region of Abruzzo features a sunny Adriatic coastline and the green heart of the majestic Apennine Mountains. Blessed with beautiful beaches and bays, sprawling national parks with picturesque peaks and charming towns, it's a wonderful outdoor holiday destination.
Come camping in Abruzzo with us and enjoy a comfortable stay in spacious and modern accommodation, as well as access to great facilities including swimming pools, recreational grounds, dining establishments and lively entertainment for the whole family.
Read more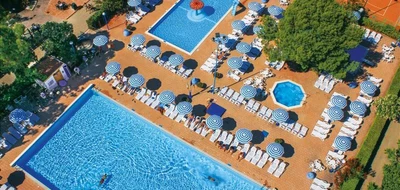 add_circle
Directly on the beach
add_circle
Includes beach service (umbrella, deckchair and beach)
add_circle
Family Camping with swimming pool
add_circle
Mini club and animation
done
June 22 -
7 nights,
2 adults
done
June 22 -
7 nights,
2 adults
2
accommodation types available
Book with confidence
done
1000+ Campsites and Holiday Parks
done
Lowest Price Guarantee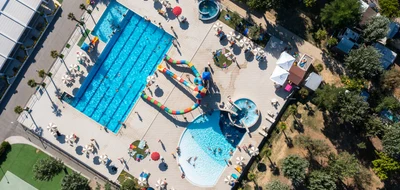 add_circle
Campsite directly by a sandy beach
add_circle
Visit the old town of Teramo
add_circle
Near to Ondablu Aquapark
add_circle
Located no more than one hours drive from Ancona airport
done
June 22 -
7 nights,
2 adults
done
June 22 -
7 nights,
2 adults
7
accommodation types available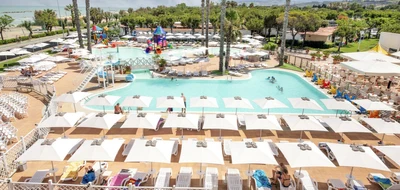 add_circle
Located right by the beaches of the Adriatic Sea
add_circle
Well-maintained family campsite
add_circle
Swimming pool with water slides and a whirlpool
add_circle
Great facilities
done
June 22 -
7 nights,
2 adults
done
June 22 -
7 nights,
2 adults
4
accommodation types available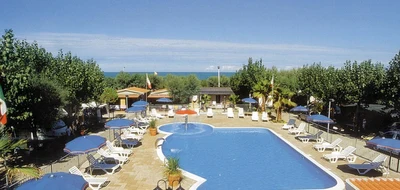 add_circle
New swimming pool (2020)
add_circle
Directly on a private beach
add_circle
Day trip to Acquapark OndaBlu
add_circle
Bring your boat and rent a buoy at the campground
done
June 22 -
7 nights,
2 adults
done
June 22 -
7 nights,
2 adults
1
accommodation types available
Camping Holidays In Abruzzo
A verdant green territory of idyllic Italy, Abruzzo boasts a lovely interior marked by scenic national parks alive with lush flora and fauna, as well as sun-drenched seaside resorts. Pitch up in Abruzzo for truly unforgettable escapes in the outdoors.
What to expect from our campsites In Abruzzo
Immerse yourself in the peaceful surroundings that our top campsites in Abruzzo occupy, and enjoy a selection of first-rate camping amenities. Have fun playing in refreshing pools and making friends on the site's sports grounds and play parks. Get a taste of the region's sumptuous dishes in the restaurants and grab a slice of thin crust heaven from the pizzeria!
Your comfortable lodgings for the duration of your stay will be a modern and spacious mobile home or tent, featuring nice interiors and plenty of amenities. You'll stay in shaded emplacements that offer a haven of peace and privacy for ample relaxation.
Things to do when camping in Abruzzo
Outdoor enthusiasts who opt for a camping holiday in Abruzzo are rewarded with the opportunity to immerse themselves in wonderful nature, whilst also enjoying cultural day trips to towns and cities of historical note.
The principal city of the region is Pescara, which offers a well-developed stretch of coastal resorts featuring fine sandy beaches. With a shoreline measure 16km in length, there's plenty of places to relax and activities on the water to enjoy in this inviting city on the Adriatic Sea.
Lying inland from the coast, the city of Chieti is abundant in cultural and historical highlights, namely the Cathedral of San Giustino and the National Archaeological Museum of Abruzzo. Fans of fine art will feel at home in the Museum of Sacred Art of Ortona or the Constantino Barbella Museum of Art.
For memorable walking and hiking excursions, head in the direction of the National Park of Grand Sasso and Monti della Laga that boasts one of the most biologically diverse areas in Italy. Those with keen eyes will be able to spot an array of wildlife including birds and the seldom seen Abruzzo Chamois. The park is best explored on foot or by bicycle, and visitors will have the option to traverse the marked trails on horseback.
There are few other places in the region that can rival the natural splendour of Abruzzo National Park, an area of outstanding beauty that is characterised by majestic mountains, quaint hillside villages and castles. A walk through the park will take you along scenic paths with the chance to sport golden eagles or Marsican brown bears. More challenging hikes can be enjoyed in mountainous areas of Gran Sasso d'Italia, the Majella National Park and Monte Sirente.
Abruzzo is rich in kid-friendly things to do, so young campers won't be stuck for fun activities on a holiday here. Pique their imagination and curiosity at the captivating Piccolomini Castle or educate and excite them by visiting the animals at Zoo d'Abruzzo. For a splashing good time, make your way to the Acquapark Onda Blu and Aqualand Del Vasto Srl water parks.