Campings Costa Blanca
The dazzlingly beautiful Costa Blanca was named after the white almond blossoms of bygone days, but the palette of the region is far more colourful; majestic green national parks, shimmering silver rocks, lovely turquoise waters and glorious golden beaches.
Book a stay at one of our fantastic Costa Blanca campsites and be treated to wonderful swimming pools, recreational amenities, first-rate accommodation and vibrant entertainment for the whole family.
Read more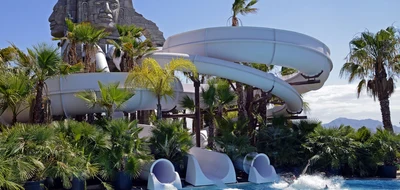 add_circle
Sunny area, 15Km from the beach
add_circle
Luxury campsite resort
add_circle
With five swimming pools
add_circle
Three children's pools for little ones
done
June 22 -
7 nights,
2 adults
done
June 22 -
7 nights,
2 adults
9
accommodation types available
Book with confidence
done
1000+ Campsites and Holiday Parks
done
Lowest Price Guarantee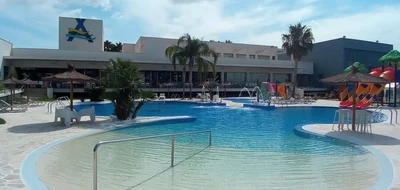 add_circle
Less than 4 kilometers from the beach
add_circle
Just outside of Benidorm
add_circle
Indoor, outdoor and children's pool
add_circle
Tennis and fitness classes
done
June 22 -
7 nights,
2 adults
done
June 22 -
7 nights,
2 adults
5
accommodation types available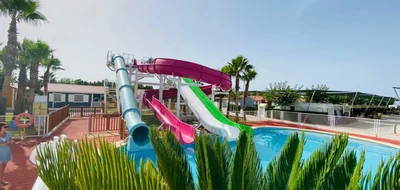 add_circle
Heated swimming pool with water slide
add_circle
Spa and massage
add_circle
Fitness and sports facilities
add_circle
Approx. 1 km from a beautiful sandy beach
done
December 15 -
7 nights,
2 adults
done
December 15 -
7 nights,
2 adults
7
accommodation types available
Camping Holidays In Costa Blanca
Savour sun-filled days on beautiful beaches, activity packed days out at lively seaside resorts and amiable ambles in lush green national parks when you go camping in Costa Blanca. A memorable family holiday under the heart-warming Mediterranean sun awaits in this truly stunning Spanish destination.
What to expect from our campsites In Costa Blanca
When you arrive on a stay at one of our top campsites on the Costa Blanca, you'll receive a welcome that is just as warm as the lovely balmy weather. The friendly site staff will get you checked into your accommodation, and will be on hand to offer help for the duration of your holiday.
It won't take long for you to settle into your accommodation, which will act as a comfortable home away from home. Featuring, in most cases, air-conditioning, extensive kitchen facilities and spacious living areas, our mobile home units are located in private emplacements to ensure a peaceful and quiet place to relax.
As a guest at one of our destinations, you'll have access to swimming pools, dining establishments and often, kids can enrol in the lively Children's Clubs that run onsite.
Things to do when camping in Costa Blanca
Let's cut to the chase… the allure of the region's beautiful beaches are typically the main reason why you'd book a camping holiday in Costa Blanca. The sun shines generously on the fine sands and shimmering waters of stunning beaches and bays that line the coast.
For a lively, seaside resort style beach, sun-worshippers should check out Platja de Llevant in Benidorm or Platja del Postiguet in Alicante. A quieter, more private day by the sea can be enjoyed at the serene bays of Granadella beach, Cala Tío Ximo and Playa de Ambolo. Fun activities in the water can be found up and down the coast including Scuba Diving, snorkelling, jet skiing, paragliding and much more.
Another way to fully appreciate the beauty of the Costa Blanca is by renting a bike and exploring the sweeping coastline on a refreshing cycle trip. If hiking or walking trips are your preference, you'll be happy to know there are plenty places for scenic strolls. Reward yourself with picturesque walks in the sprawling mountainous Montgó Natural Park, at El Fondo Nature Reserve and on the Sierra de Bernia hiking circuit.
To get a sense of the culture of the region, tourists can seek out historical attractions such as the Santa Bárbara Castle, the Archaeological Museum of Alicante and Palacio de Altamira or insightful museums such as The Ocean Race Museum and Gravina Museum of Fine Arts.
There is an abundance of things to do with kids on the Costa Blanca, so young campers won't be bored for a single second. They can gleefully speed down the superb slides at numerous water parks such as Aqualandia, Aquopolis Torrevieja, Aquapark Flamingo and Aqua Natura, to name but a few. The region is also awash with theme parks with exciting rides and attractions like the ones found at Terra Mítica, Terra Natura, Pola Park and Multiaventura Elche.
For adults, there's plenty of nightlife entertainment in the bustling seaside resort of Benidorm including clubs, bars and restaurants.