Campsites in Belgian Coast
Endless beaches, the North Sea, beach promenades and a coastal tram which travels to all resorts between De Panne and Knokke.
 Shopping, sports and a variety of bars and restaurants-  This is the Belgian coast!
Read more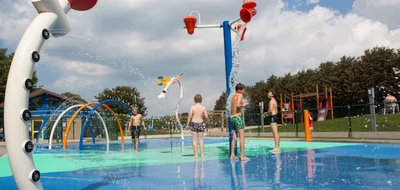 add_circle
Amusement programme
add_circle
Convivial family camp site
add_circle
Ideal location on the Belgian coast
add_circle
Day trips to Nieuwpoort, Oostende and Brugge
done
June 22 -
7 nights,
2 adults
done
June 22 -
7 nights,
2 adults
3
accommodation types available
Great beaches
The Belgian coast consists of long coastlines with a total of 7 fantastic resorts. They are all connected by beautiful beaches and dune areas. Enjoy a stroll along the beach promenade whilst enjoyoing  a delicious ice cream. Browse the shops in search of a souvenir or bargain.
In the summer months there is always plenty to do on the Belgian coast. But thanks to the regularly scheduled coastal tram, transport between the many  resorts and beaches is no problem at all and is hassle free.
Coastal towns
The Belgian coast is ideal  for family holidays. Children will enjoy a day at the theme/ amusement park Plopsaland in De Panne.
 The city of Oostende has several museums, a beautiful old city centre and a vibrant harbour.
Middelkerke is tranquil and ideal for hiking or cycling.
 Tip: Walk the seawall where  you can admire the bronze statues of various cartoon characters. Including: Lucky Luke, the Marsupilami and the Smurfs.
The port city of Nieuwpoort is known for its large fishing port and a World Heritage Site by UNESCO.