Campsites in Liguria
The most beautiful flowers can only be found in the Ligurian coast. Or the Riviera of Flowers ... roses, orchids and bougainvillea colour the beautiful mountains. Then there are the colorful villages and beautiful campsites near the beach.
Read more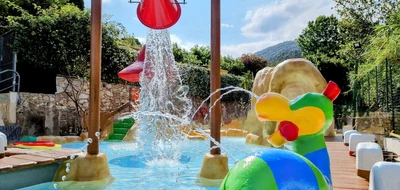 add_circle
Great campsite for families
add_circle
Mobile Homes with Airconditioning and Decking
add_circle
Nearby Pietra Ligure
add_circle
Beautiful setting
done
June 22 -
7 nights,
2 adults
done
June 22 -
7 nights,
2 adults
6
accommodation types available
From the sea to the mountains
Are you looking for campsites with the most beautiful beaches in Italy? Then Liguria is the place for you! Between the French border and the southern Tuscan region of Italy is the closest. Not only the beaches are beautiful, but also the hinterland. Liguria is mountainous and, in some places, the mountains seem to disappear into the sea. Genoa is the capital of the region and in the old town you can enjoy the real life of Genoa.
Sand or rocks
To the west of the city lies the Riviera di Ponente. On the golden sandy beach you can sunbathe and swim. The campsites are nearby. On the Riviera di Levante, the coast is more rugged. Between high cliffs rise small fishing villages. Beautiful colourful houses are built against steep rocks, such as the village of Portofino, built on a mountainous peninsula. To see the Cinque Terre we suggest you bring a good pair of trainers because these beautiful villages can be reached by only foot!