Camping Switzerland
With majestic mountain landscapes, a wealth of shimmering lakes, verdant woodland and untamed rushing rivers, Switzerland is nothing short of utopia for fans of outdoor holidays. What better way to enjoy the freedom of this wonderful natural environment than going camping in Switzerland with the whole family.
Read more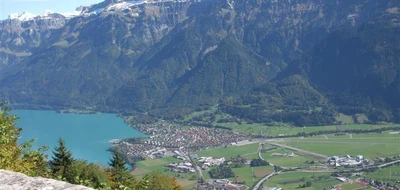 add_circle
Right on Lake Thun
add_circle
3km from Interlaken
add_circle
Swim in the lake or public swimming pool
add_circle
Playground, sports field and water sports
done
June 22 -
7 nights,
2 adults
done
June 22 -
7 nights,
2 adults
11
accommodation types available
Book with confidence
done
1000+ Campsites and Holiday Parks
done
Lowest Price Guarantee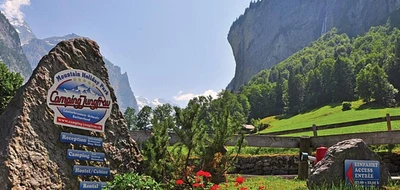 add_circle
Splashing in the spacious pool
add_circle
Playground with swings and slides
add_circle
Mountain bike hire at the campsite
add_circle
Enjoy the magnificent view from the cable car
done
June 22 -
7 nights,
2 adults
done
June 22 -
7 nights,
2 adults
2
accommodation types available
Camping Holidays In Switzerland
Reward yourself with an outdoor escape to this amazing alpine state and enjoy adventurous activities in the lap of nature. We have a brilliant selection of campsites and accommodation options that ensure you have all the freedom you need to enjoy a wonderful stay. Book with us and discover that this small, mountainous country has a huge heart and plenty of character.
Our Best Campsites In Switzerland
The ideal camping holiday in Switzerland should feature all that is great about the natural setting of the country; magnificent mountains, beautiful lakes, enchanting woodland and quaint villages and towns.
One of our very best campsites is the ever-popular Manor Farm in the Bernese Oberland region. With a lovely lakeside setting, you can enjoy a plethora of water sports and swimming. The fantastic location means you are only moments away from exploring fantastic woodland and mountains. The resort itself is packed with great amenities, facilities and plenty to keep the whole family entertained.
Another popular choice for our customers is the five star resort of Seefeld Park Sarnen, located in the east of the country. This family friendly campsite offers up a wonderful pool complex, top class amenities and the chance to take a day trip to the city of Lucerne. With a stellar line up of accommodation options, it's a great choice for your first taste of camping holidays in Switzerland.
Best Places In Switzerland For Camping Holidays
For an unforgettable al fresco adventure, it's only natural to pitch up in the midst of beautiful snow-capped mountains, lakes with emerald green waters and captivating flora and fauna. Interlaken, sitting between the lakes of Thun and Brienz is the ideal place for a camping holiday in the quaintest of settings. The town is a thriving resort that offers a gateway to amazing landscapes.
In Central Switzerland, the area can be divided into three: the wooded plateau in the north, the hills to the west of the Jura and the Alps, characterized by glaciers, waterfalls and gorges. You are well placed to visit a selection of lovely towns and villages, as well as the capital city Bern.
Things to do when camping in Switzerland
The best way to fully appreciate the gorgeous nature of Switzerland is to take a camping holiday. A true paradise for lovers of the great outdoors, this amazing alpine state boasts some of the most jaw dropping scenery in Europe.
In the heart of the countryside, nearby some of our best destinations, you will find lush woodland that is ideal for hiking in. The flora and fauna on display is simply stunning. Meanwhile, the abundance of lakes makes engaging in water sports a fun pastime. Why not try some water-skiing, paddle boarding and jet skiing? Kayaking, canoeing and white water rafting can be enjoyed in one of the many rivers.
It's great to saddle up and explore all the picturesque villages and towns by bicycle. The sprawling countryside between the towns is just as enchanting. Be sure to stop for lunch and sample some delicious Swiss cuisine such as fondue, rosti, raclette, tartiflette and of course, chocolate.
Heading away from the countryside, the cities of Geneva, Zurich, Bern and Basel are modern yet steeped in history and culture. Take a day trip to enjoy fine dining experiences, museums, art galleries and shopping.