Campings North Portugal
Blessed with lovely countryside, heritage villages and a blissful coastl lined with gorgeous beaches, Northern Portugal welcomes you to enjoy a truly memorable holiday in the outdoors. Bordering Spain, the region is home to the famous Douro Valley and the historical city of Porto with its fascinating UNESCO World Heritage town centre.
Discover an amazing array of facilities at our top campsites in Northern Portugal, including recreational and sporting amenities, eating establishments, shopping options and inviting accommodation that's ideal for family breaks.
Read more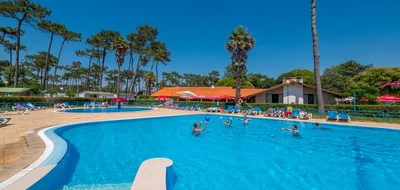 add_circle
600m from the Atlantic ocean
add_circle
Bus to Porto every hour
add_circle
Swimming pool and separate children's pool
add_circle
Kids club, playground and tennis court
done
December 25 -
7 nights,
2 adults
done
December 25 -
7 nights,
2 adults
3
accommodation types available
Book with confidence
done
1000+ Campsites and Holiday Parks
done
Lowest Price Guarantee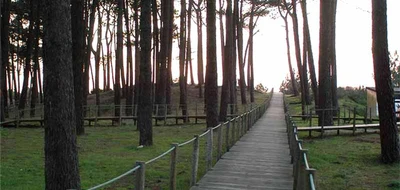 add_circle
Near the Spanish border
add_circle
Only 200 meters to the beach
add_circle
Fresh rolls from the bakery
add_circle
Discover the historic city of Viana do Castelo
done
December 25 -
7 nights,
2 adults
done
December 25 -
7 nights,
2 adults
3
accommodation types available
Camping Holidays In Northern Portugal
Sun filled days of adventure and exploration await you when you go camping in Northern Portugal. Enjoy relaxing days by the beach, delve deep into wonderful countryside, savour delicious cuisine, sample sumptuous wine and pique your curiosity in towns of cultural significance.
Our Best Campsites In Northern Portugal
As the region boasts lovely weather throughout the year, it's no surprise that you'll spent most of your holiday outdoors. That's why our top campsites in Northern Portugal come equipped with plenty of open-air amenities such as swimming pools, sporting areas, recreational facilities and much more.
Whether you prefer eating out or cooking together with the family in your accommodation, you'll have access to a range of dining and shopping establishment at our sites, including restaurants, pizzerias, takeaways and grocery stores.
Offering, in most cases, air-conditioning as standard and spacious living areas, our modern mobile homes are equipped with convenient facilities, comfortable beds and aesthetically pleasing interiors. You'll find our accommodation options set in private and peaceful emplacements.
Things to do when camping in Northern Portugal
Once you've settled into one of our resorts, you can start making plans for exciting experiences in the region. A day spent in the lap of glorious nature is a day well spent.
The Peneda Gerês national park is filled with rugged hills, waterfalls and numerous scenic spots making it an ideal place for walking and hiking trips. One of the largest national parks, Montesinho is a vast sprawl of lovely countryside featuring quaint villages, valleys, mountains and wildlife.
In the Douro Valley, along with visiting various wineries and vineyards, you can take a mellow boat trip on the Douro River or explore the natural beauty of the Parque Natural do Douro Internacional.
Along the coast of the region, sun-worshippers will be happy to find a diverse range of beaches that fringe against the inviting waters of the Atlantic Ocean. For family trips by the sea, visit the nice sands of Praia do Senhor da Pedra. Water sports enthusiasts will be well placed for aqua activities at Canide Beach in Vila Nova de Gaia where surfing and kitesurfing is possible.
The old town of Porto is a wonderful place to wander through, appreciating quaint paved streets, little old houses, charming restaurants and cafes. Sample some famous port in one of the many wine cellars that can be found here.
Other tourist attractions in the city include Bolsa Palace, Palácio de Cristal Victorian gardens, Livraria Lello Bookshop and Clérigos Church. For the kids, Santo Inácio Zoo, the World of Discoveries history museum, Gaia Biological Park and Porto Planetarium rank among the best child-friendly attractions.
There are a few other notable towns worth visiting on a camping holiday in Northern Portugal, namely the old city of Ponte de Lima. The villages of Guimaraes, Braga and Viana do Castelo are equally as charming and are steeped in history and culture.