Check out the many top campsites we offer in Montenegro and book your holiday at the best price with VacanceSelect. Discover and compare a wide range of mobile homes, glamping tents, and camping pitches offered by our partners and choose the right accommodation for your family holiday.
Read more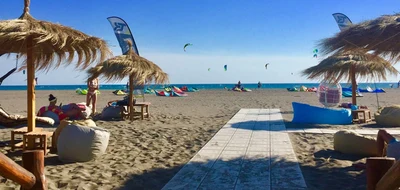 add_circle
Waking up to the sound of the waves
add_circle
250 meters of beach
add_circle
Settle down at the beach bar
add_circle
Visit the ancient city center of Ulcinj
done
June 22 -
7 nights,
2 adults
done
June 22 -
7 nights,
2 adults
2
accommodation types available
Book with confidence
done
1000+ Campsites and Holiday Parks
done
Lowest Price Guarantee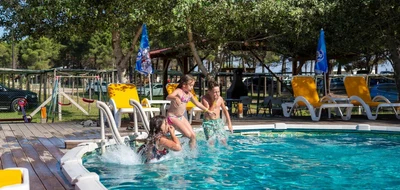 add_circle
Directly on the beach
add_circle
Outdoor pool with sun terrace
add_circle
Taste the Montegrine dishes in the restaurant
add_circle
Take a boat to the island of Ada Bojana
done
December 24 -
7 nights,
2 adults
done
December 24 -
7 nights,
2 adults
2
accommodation types available
About Montenegro
Montenegro lies below Croatia and is one of Europe's newest countries. Montenegro was created by separating from Serbia. Montenegro has no less than 5 National Parks. Two of them are on UNESCO's World Heritage List. One of the most popular destinations within Montenegro is Kotor, a beautiful town on the bay of the same name. Cruise ships come here and this part of the coast is already called the new St Tropez. In addition, Montenegro has the longest beaches on the Adriatic coast!
The country has many attractions of a natural or religious nature, such as monasteries, churches, and lakes. Be surprised by the natural beauty in Durmitor National Park, for example, and visit the Tara Gorge there, the largest gorge in Europe, which at its deepest point is as much as 1,300 metres deep! 
Montenegro's capital, Podgorica, has a population of 180,000. The small inland villages are still unspoiled and few tourists visit. The towns on the Bay of Kotor are beautiful. The picturesque streets, old city walls, boulevards, nice restaurants, and shops definitely invite you to visit.
Montenegro is a very safe country. Roads are generally reasonable, especially on the coast. Montenegro's official currency is the euro.