Camping Czech Republic
Bridging Western Europe with the Slavic region, the Czech Republic has enjoyed a surge in tourism over recent years, with many visitors flocking to the beautifully enchanting capital Prague. Leave the city and the crowds behind to venture in to the heart of the countryside, where stunning bohemian landscapes await.
From gorgeous national parks, impossibly beautiful mountain ranges, enchanting woodland and stunning medieval villages where time has stopped, camping in Czech Republic is wonderful. It's a playground paradise for outdoor holiday lovers, and the perfect place to make amazing camping holiday memories.
Read more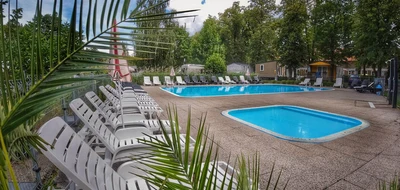 add_circle
Luxurious four-star campsite
add_circle
Just half an hour from the center of Prague
add_circle
Spacious outdoor pool
add_circle
Also open at Christmas
done
June 22 -
7 nights,
2 adults
done
June 22 -
7 nights,
2 adults
3
accommodation types available
Book with confidence
done
1000+ Campsites and Holiday Parks
done
Lowest Price Guarantee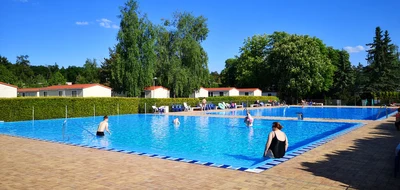 add_circle
30 minutes from the center of Prague
add_circle
Beautiful surroundings
add_circle
Swimming pool and separate children's pool
add_circle
Playground, sports field and bicycle rental
done
June 22 -
7 nights,
2 adults
done
June 22 -
7 nights,
2 adults
2
accommodation types available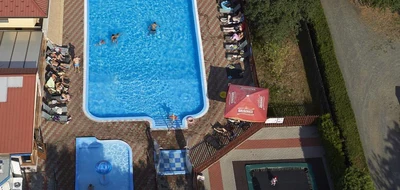 add_circle
Only 15 km from Prague center
add_circle
Indoor and outdoor pool
add_circle
Activities for all ages
add_circle
Calm family atmosphere
done
June 22 -
7 nights,
2 adults
done
June 22 -
7 nights,
2 adults
6
accommodation types available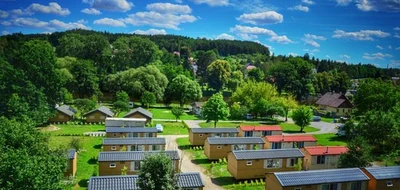 add_circle
Cosy familycamping directly along a river
add_circle
Good hiking and cycling destination
add_circle
Enjoy on the terrace of the restaurant on the campsite
add_circle
Several interesting castles in the surroundings, like in Hluboká and in Český Krumlov
done
June 22 -
7 nights,
2 adults
done
June 22 -
7 nights,
2 adults
2
accommodation types available
Camping Holidays In Czech Republic
With fantastic accommodation options including rustic Safari Tents for authentic outdoor experiences to modern, comfortable mobile homes, we have the best choice for you. Discover a range of great amenities at our destinations including swimming pools, dining facilities and much more. Browse our selection of campsites and start planning your next holiday with us.
Our Best Campsites In Czech Republic
At Praha Klanovice you are well placed to enjoy a visit to the wonderful city of Prague, whilst enjoying the peace and fresh air of a camping holiday. Perched on the edge of the Klánovice-Čihadla Nature Park, this 4* campsite is ideal for mixing day trips to the city with easy outdoor pursuits. At the site, guests can enjoy two swimming pools, a playground, plenty of sporting activities and above all, beautiful surroundings.
Campsite Prima offers a scenic riverside setting, close to the fascinating town of České Budějovice and is ideal for families seeking a holiday in the heart of nature. A cosy and compact destination with friendly staff, Prima provides guests with an excellent base for cycling and hiking day trips to North Bohemia.
Things to do in while camping in Czech Republic
A truly memorable camping holiday in Czech Republic awaits those who decide on this underrated central European destination, where stirring landscapes provide the setting for amazing and unforgettable moments.
With beauty emanating from rolling green hills, spectacular low mountains, valleys cut by meandering rivers, natural springs and captivating woodland, you have all the ingredients for awesome outdoors pursuits. Head to the rocky peaks of the Carpathian Mountains and Krkonoše for challenging hikes, or seek out enchantment at Bohemian forests to enjoy an easier amble, with equally lush scenery.
There are numerous national parks to explore, each displaying their own unique and rich natural beauty. We'd recommend a visit to the Moravian Karst, where you can delve deep into awe-inspiring caves and discover underground rivers by boat. Above grounds, the aptly named Czech Paradise is a wonderful park with waymarked routes, winding trails and the chance to spot flora & fauna.
The striking natural landscapes are broken up by medieval towns and villages that immediately transport you back a few hundred years. Take the time to see folk tradition, proud culture and impressive architecture in these wonderful places.
A visit to the Czech Republic wouldn't be complete without spending a day or two in the capital Prague, an intriguing city featuring gothic, baroque and renaissance architecture. Steeped in history, the "City of a Hundred Spires" has numerous tourist attractions and sightseeing opportunities. Spend time wandering the quaint cobbled streets of the Old Town Square and viewing the Astronomical Clock, before visiting Charles Bridge and the stunning Prague Castle. Other highlights include St. Vitus Cathedral, the Dancing House, Karlštejn Castle, the Kafka Museum and Waldstein Garden.